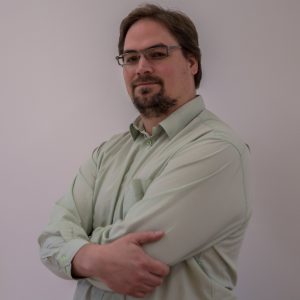 I was born in the Netherlands, but have lived in Finland, South Africa and for the last 10+ years in the UK, where I find myself becoming more and more addicted to British humour.
After finishing my Masters degree in Electrical and Electronic Engineering, I played with trains for a few years – working on train safety and communication systems – but I was drawn back to my first love – networks. (Sorry Jana…)
So after studying in my own time for Cisco's CCNP and CCDP, I found myself on a great 24×7 helpdesk in Newmarket – the home of horseracing – where I really picked up the tricks of the trade. Moving through support, cloud design, presales and architecture I ended up as an evangelist for anything software defined and security.
Although I originally learnt and supported a variety of Juniper, BlueCoat, Checkpoint and other products, once I got to know F5, I couldn't get enough of it. I really started to enjoy working with F5 systems, and it quickly became one of my pet products. The sheer power and flexibility that you can find in this single box is enough to keep me busy for many years to come…
So here I am now; just a massive network geek who loves nothing better than to mess about with some cool new virtual stuff, design the latest scalable system or just pull some cables in a datacenter.
Current Certifications:
F5 Security Expert (401) & F5 Cloud Expert (402) Certified
Past Certifications:
Cisco CCNP / CCDP
Checkpoint CCSA (R70)
Ruckus WiSEguy
BlueCoat BCCPA, BCCPP
Juniper JNCIA-FWV, JNCIS-SSL, JNCIS-SEC, JNCIS-ENT
Palo Alto ACE 4.0
VMware VCP-NV (NSX)
Languages:
Dutch
English
Afrikaans
German
For more details, see my LinkedIn page: www.linkedin.com/in/atijhuis